Read more...

The short-term illusion of believing that someone else can make you happy.
Read more...
The movie, "Up in the Air" is a movie I find interesting. It shows obsession with motivation, but also shows how disclosure of one's feelings becomes destructive.
The main character, Ryan is constantly traveling, constantly in the air. When he touches ground, it's only to lay off people and off he goes again. 'To know me is to fly with me' is Ryan's motto. If something does not provide him with miles, it is of no value to him.
The interesting part of the movie is when he decides to disclose his feelings for Vera. However, it ends badly. When the fantasy of his relationship with Vera breaks, it's too much of a responsibility for Ryan to handle so he disappears.
Ryan is a narcissist. They are often emotionally cold and distant in their relationships. In the beginning of relationships, they appear to be very loving and happy. But after a while, things start to change and the mask begins to unfold. You might think how is it possible this person who expressed eternal love towards Vera doesn't care anymore. Ryan truly feels he loves Vera but because of his inability to experience deep emotion, it only lasts for a brief moment...and his never-ending search for excitement continues.
At the end of the movie, the scene cuts to clouds - it's the moment when the audience gets to think about what they want in their life.
Click here to learn more about narcissism & relationships.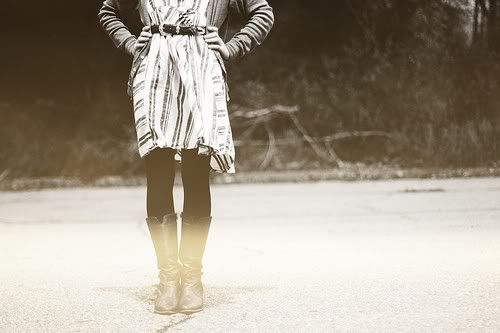 People will forget what you said, people will forget what you did, but people will never forget how you made them feel.
The Law of Attraction states that you attract to your life whatever you give your attention, energy and focus to; whether wanted or unwanted.
Start thinking about what you really want. You can change everything in your life just by choosing to focus your thoughts and actions on positive things. Or it might mean it's time to clean house.
Just remember, luck and bad luck doesn't exist.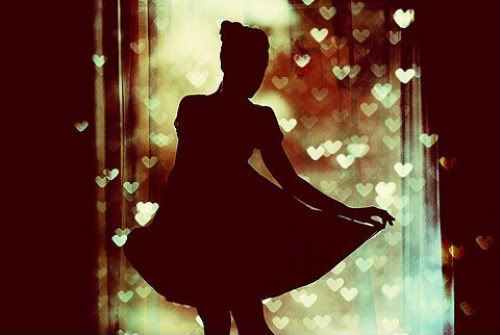 Every day on my birthday, my dad reminds me of my dash...
I read of a man who stood to speak,
At the funeral of a friend.
He referred to the dates on her tombstone
From beginning to the end.
He noted that first came the date of her birth
And spoke the following with tears.
But he said what mattered most of all,
Was the dash in between those years.
For the dash represents, all the time
That she spent alive on earth.
And how only those who loved her
Know what that little line is worth.
For it matters not, how much we own;
The cars, the house, the cash,
What matters most is how we live and love
And how we spend our dash.
So think about this long and hard.
Are there things you'd like to change?
For you never know how much time is left,
That can still be rearranged.
If we could just slow down enough,
To consider what is true and real.
And always try to understand,
The way other people feel.
And be less quick to anger,
And show appreciation more,
And love the people in our lives
Like we've never loved before.
If we treat each other with respect,
And more often wear a smile
Remembering that this special dash
Might only last a little while.
So, when your eulogy is being read,
With your life's actions to rehash
Would you be proud of the things they say
And how your spent your dash?

-Linda Ellis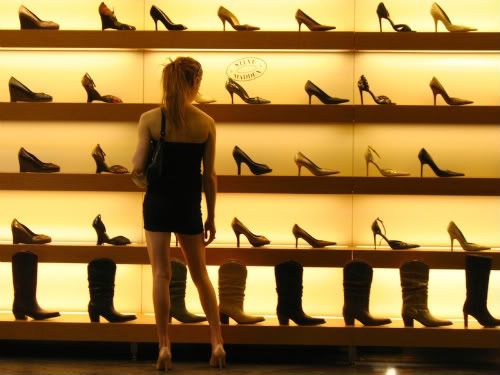 You learn what kind of shoes last and make you feel your best.
And you learn what shoes just aren't worth it.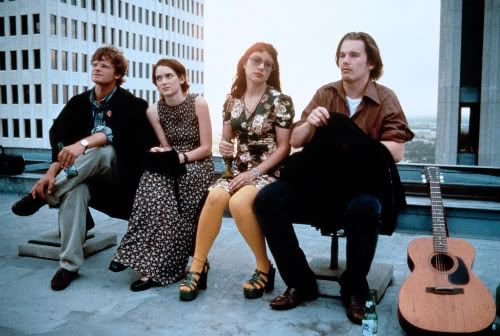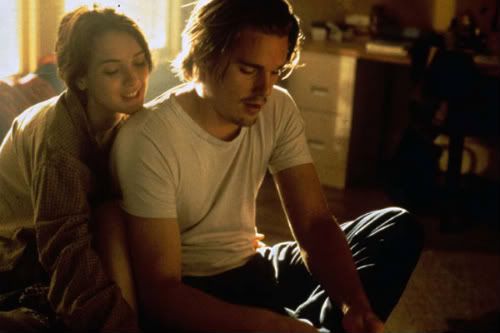 Why aren't movies like this anymore? I can't remember the last funny movie that isn't ridiculously stupid but is something you can downright relate to. I watched Reality Bites today and fell in love with it again. Basically, the movie is about these struggling recently graduated people trying to find jobs and dealing with the "real world". The movie doesn't portray this but I think we all don't figure it out right away. Years could pass and we still feel this inevitable feeling of still trying to deal with the "real world". Yeah, some move right along and I won't begin to dissect their life to make you feel better. Some people have higher expectations. Some people settle. I'm not going to even pretend I know the answers but I am definitely one that searches. I have this need to understand EVERYTHING. If you ever get access to my laptop, please do not look at my google searches. Anyhow, by now you know I'm a deep person. And although these people tend to get hurt more often and are highly emotional, I wouldn't change it for the world. Because I have the ability to experience true emotions and feelings. I'd rather be confused the rest of my life than never have the chance to "feel". This blog post, I have to admit is very random. But that's what blogging is about - so I just wanted to share some randomness. And also some great quotes from my favorite characters in the movie...
Lelaina: I'd like to somehow make a difference in people's lives.
Troy: And I...I would like to buy them all a Coke.
Lelaina: And you wonder why we never got involved?
Troy: You can't navigate me. I may do mean things, and I may hurt you, and I may run away with your permission, and you may hate me forever, and I know that scares the living shit outta you 'cause you know I'm the only real thing you got.
Troy: There's no point to any of this. It's all just a...a random lottery of meaningless tragedy and a series of near escapes. So I take pleasure in all the details. You know...a Quarter-Pounder with cheese, those are good, the sky about ten minutes before it starts to rain, the moment where your laughter become a crackle...and I, I sit back and I smoke my Camel Straights and I ride my own melt.
Lelaina: All right, fine. You wanna be in a band? Fine. Go ahead. Play every night. Play three times a night! Don't just dick around the same coffee house for five years. Don't dick around her or with me. I mean, try at something for once in your life. Do something about it, but you know what? You better do it now, and you better do it fast, because the world doesn't owe you any favors.
Lelaina: I just don't understand why things just can't go back to normal at the end of the half hour like on the Brady Bunch or something.
Troy: Well, 'case Mr. Brady died of AIDS. Things don't turn out like that.
Vickey: Laney, sex is the quickest way to ruin a friendship.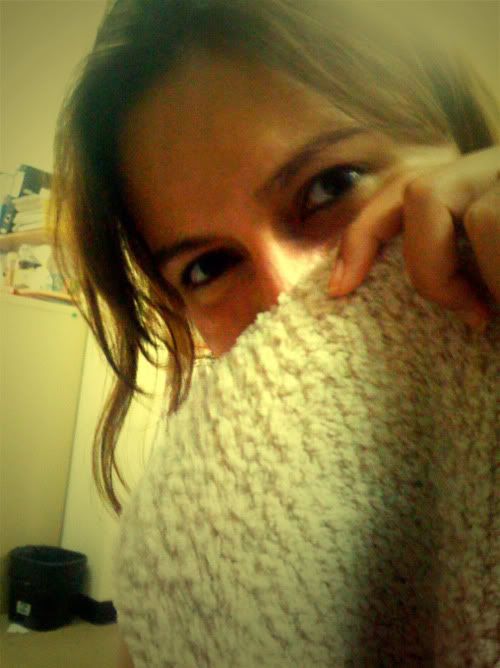 I know a lot of people think Valentine's Day is a holiday meant for "couples" but I'm still celebrating tonight, even though I am single!  Happy Valentine's Day!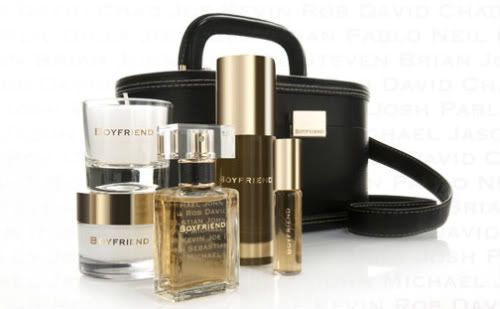 I had the privilege of interviewing the lovely Kate Walsh about her new fragrance, BOYFRIEND. With Valentine's Day right around the corner, I could not NOT share this! The world is brain washed to think on this day, we must have "someone" to celebrate the love between one another. Which is why I love the whole idea behind the inspiration of the scent. Kate came up with the idea about 6 years ago when her and her boyfriend broke up and she was in New York shopping and missed him...missed his fragrance that is. We've all been there. Our mind goes back there when certain things set it off. When I asked her what she thinks the scent will give a woman or make her feel like, she simply said, "Ok, you know what? I've got my boyfriend in a box. It's totally cool." She wanted that feeling, whether a guy is in the picture or not. When you get the train case it has a little note that says, "WEAR THE RED DRESS." On her webimmercial (which you have to check out
HERE
), she wanted to feel the spirit of "WEAR THE RED DRESS." It's about the spirit of feeling good and feeling sexy for yourself - whether there's a guy in the picture or not.
Celebrity fragrances are popular because celebrities are spectacular at promoting their product but who's behind the scenes? Kate is all over this fragrance - the creation, designing the package and really coming up with the marketing campaign. Cheers to Kate - a celebrity who is doing it the right way.
I've been watching her videos all day - not only are they sexy, they are fun and playful too! You can view them
HERE
.
Click
HERE
to buy BOYFRIEND.
Not only have I discovered a beautiful fragrance, I've discovered another beautiful person. Keep doin' what you're doin' Kate;)